Bach Project - Emerson String Quartet
Emerson String Quartet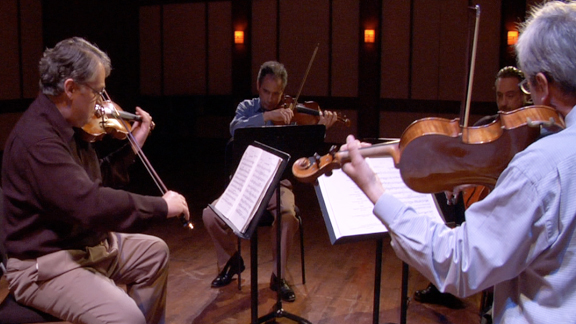 Philip Setzer, violin - Eugene Drucker, violin - David Finckel, cello - Lawrence Dutton, viola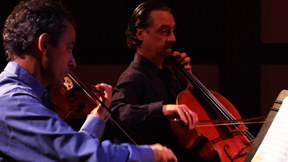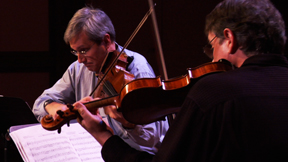 The music of Bach represents a sense of cosmic harmony,
a sense of oneness with the universe.
I can't help but think that he has lifted all of us up onto a higher spiritual plane
along with his own striving towards that plane. (Eugene Drucker)
Something very special is going on in the Art of Fugue.
You feel as though you're being lifted up,
carried along on this wave of inspiration.
I feel that he's striving for a higher plane
and it's not just a higher plane of intellect
but of spiritual involvement. (Eugene Drucker)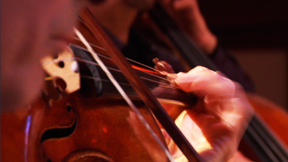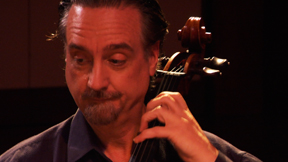 When you come to the last few measures of that final fugue,
in which Bach has revealed something very intimate about himself
by using his own signature, the B-A-C-H theme,
there's an overwhelming emotional effect.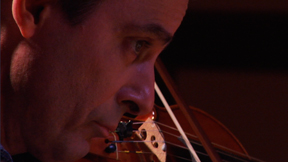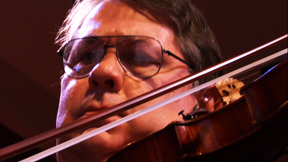 Perhaps he was saying something about himself.
There's something almost autobiographical
about this final summation of his life's work.
The Art of the Fugue unfolds through an exploration
of a wide variety of contrapuntal techniques.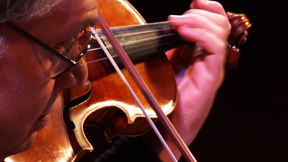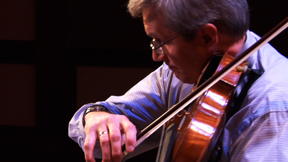 The simplicity of this opening fugue subject,
on which the whole work is built, and where
he was striving for something ever more complex, ever greater.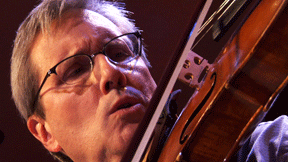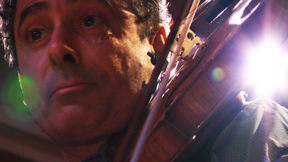 It is the pure contemplation of infinite possibilities.
I think that's what the Art of the Fugue is about.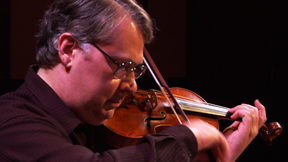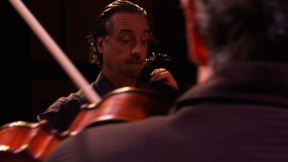 Time eluded him and he did not actually finish this last fugue.
And it breaks off in mid-phrase. There is a shattering emotional effect
and I think it's partly because we know he died before he could finish it.
Bach's son, Carl Philipp Emanuel Bach, said at this moment
the creator of these fugues died.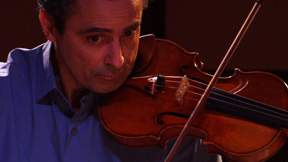 The last thing that he ever did write was a chorale
that was included in the first edition of the Art of the Fugue.
And this chorale creates a very spiritual feeling
and represents a sense of cosmic harmony,
a sense of oneness with the universe.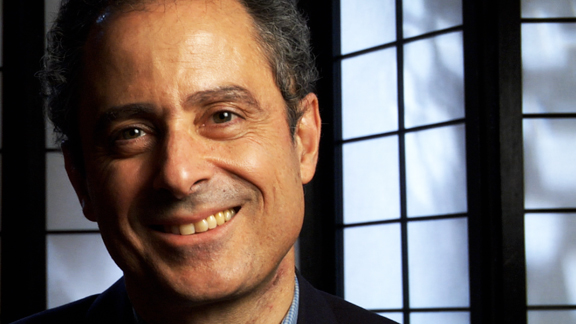 Eugene Drucker, violin/author of The Savior
Emerson String Quartet, website